Ford Dealer near Yerington, NV
When you're in need of a dealership with a friendly staff, an expansive inventory of new and used models, and well-qualified mechanics, look no further than Capital Ford. Experience customer service the way it should be by coming into our dealership as soon as today. Discover all of the resources we have to offer when you visit us online, in person, or contact us by phone at 775-400-2571.
No matter if you're in the market for a new or used vehicle, our inventory is fully stocked with choices. As much as we would love for you to come see your options in person, we understand that your busy schedule may not allow it. Instead, we encourage you to utilize our inventory tool right on our website. When you click on the New Inventory or Used Inventory tab at the top of the page, you'll be taken to a page that displays all of the vehicles in that category. Once there, take advantage of our customization tool, so that you can personalize your search results. For example, if you only want to look at Ford models, click on the Make tab and find Ford to display only those vehicles. You can further narrow your search by model, engine, year, price, fuel economy, and so much more. Learn more about your top picks by browsing through exterior and interior photos, features, and even request additional information.
The car-buying process can be long and arduous, but we at Capital Ford don't make it so. Thanks to our skilled financial representatives, you'll be able to get behind the wheel of the car of your dreams whether you have good, bad, or no credit at all. You can even start the process on your own by utilizing some of our online tools such as the Get Pre-Qualified form, Finance Application, and Credit Score Estimator. If you decide to finance, use the Payment Calculator to determine your monthly installments before you even come to our dealership.
We are not the type of dealership that will leave you to your own devices once you purchase a new of used vehicle from us. Whenever you need an oil change, tire rotation, brake replacement, or any kind of major repairs, you can drive up to our Service Department and our expert technicians will take care of you and your vehicle. We also boast a well-stocked Parts Department that is sure to have what you need to keep your vehicle running. Should you have any questions prior to coming in for a service, feel free to contact us by phone or via our Ask a Tech form.
Find out all that we have to offer you at your local Ford dealer near Yerington, NV, by popping in for a visit at Capital Ford. We look forward to seeing you soon!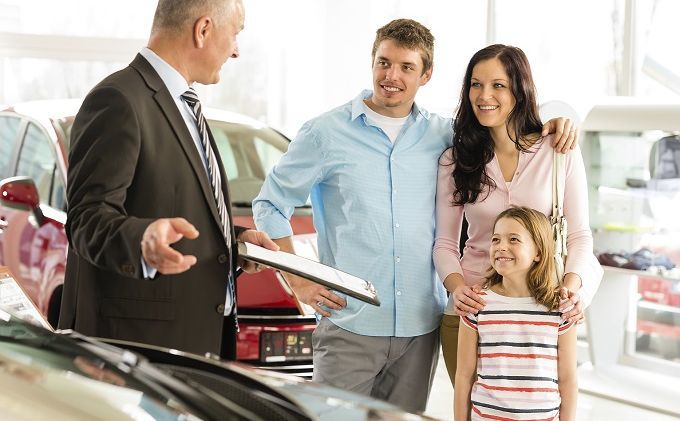 Capital Ford Sales Hours
775-400-2571
| | |
| --- | --- |
| Monday | 8:00 am - 8:00 pm |
| Tuesday | 8:00 am - 8:00 pm |
| Wednesday | 8:00 am - 8:00 pm |
| Thursday | 8:00 am - 8:00 pm |
| Friday | 8:00 am - 8:00 pm |
| Saturday | 9:00 am - 8:00 pm |
| Sunday | 10:00 am - 6:00 pm |
Capital Ford Service Hours
775-400-2495
| | |
| --- | --- |
| Monday | 7:00 am - 6:00 pm |
| Tuesday | 7:00 am - 6:00 pm |
| Wednesday | 7:00 am - 6:00 pm |
| Thursday | 7:00 am - 6:00 pm |
| Friday | 7:00 am - 6:00 pm |
| Saturday | 8:00 am - 5:00 pm |
| Sunday | Closed |
Testimonials
"We Walked Away From Jones West Ford!"
Reno, NV
October 1, 2017
"I Found The Perfect Truck!"
August 15, 2017
"This Dealership Is All About Customer Service!"
August 10, 2017
"I Will Definitely Buy Here Again!"
July 21, 2017
"Customer Service Is Top Tier!"
July 17, 2017
"I Give Them Two Thumbs Up!"
July 13, 2017
"Customer Service Was Excellent!"
July 11, 2017
"Painless And Fun!"
July 10, 2017
"They Haven't Let Me Down!"
June 29, 2017
"Take Pride In Their Relationship With Local Customers!"
Reno, NV
June 29, 2017
"They Have A Future Returning Customer!"
Simi Valley, Ca
June 28, 2017
"They Have Been Amazing Every Time!"
Reno NV
June 26, 2017
"Thank You Capital Ford!"
South Lake Tahoe
June 21, 2017
"Go To Shop For Service And For New Cars!"
June 12, 2017
"A Good Experience Over All!"
June 9, 2017
"You Can't Go Wrong Working With This Team!"
Carson City, NV
June 6, 2017
"Best Experience With A Dealer Service Department!"
June 6, 2017
"Very Satisfied!"
Austin Texas
June 7, 2017
"Great Place!"
June 1, 2017
"Great Customer Service All Around!"
June 1, 2017
Read More