Oil Change Service in Carson City, NV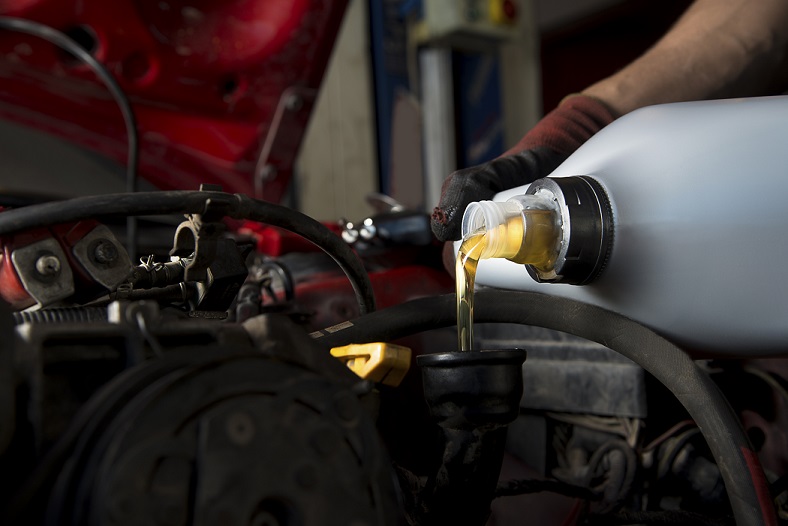 Regardless if you are a first-time car buyer or not, you may already know that owning a car is a big responsibility. From staying on top of your bills to performing the necessary scheduled maintenances, there are a lot of things that go into owning your very own ride. One of, if not the most important service is an oil change. If you don't recall your last oil change service, then it might be time to bring your vehicle into Dick Campagni's Capital Ford. We are located at 3660 S. Carson St. in Carson City, NV, a short drive from Sonoma Park. If you have any questions feel free to give us a quick dial at 775-400-2495.
In order for your car, SUV, or pickup truck to remain in good condition and working order, you need to be aware of your engine's condition. Running your motor on old oil can damage it, and cause your engine to slowly deteriorate as the days pass. The longer oil stays in your engine without replacing it, the more detrimental it becomes, affecting various aspects from vehicles fuel economy to several other components such as horsepower. Not changing your oil often enough allows harmful dirt and acids to degrade key engine parts. It also increases the buildup of sludge and lesson's the oil's ability to dissipate heat, thus increasing engine stress. You want your powertrain to be in the best possible condition, so don't let it suffer from old oil and sludge buildup.
If you are unsure of how often your vehicle needs an oil change, it is always best to consult with your Owner's Manual for the recommended time frame, For the most part, the time frame is dependent on your make, model, and year, since it can vary drastically between each variant. The general rule, though, is that you should change your oil every 3,000 to 7,000 miles, depending on the current state of your vehicle and oil. If you follow this rule and change your oil as needed, then it will keep your engine lubricated, help keep dirt and debris from building up, and maintain a higher-level engine performance. To schedule a service today from the comfort of your bedroom, you can fill out the Schedule an Appointment form located on our website. For any questions, make sure to complete out Ask a Tech form, located under the Service & Parts tab.
Take control of your vehicle's health by visiting Dick Campagni's Capital Ford for an oil change service in Carson City, NV. Our trustworthy service staff will take good care of your vehicle. We look forward to your business!
Testimonials
Their customer service was AMAZING!!!
1-27-2020
"I am very pleased...."
10-30-2019
Always welcoming....
10-31-2019
Excellent
10-26-2019
Friendly Service
11-5-2019
I will be back....
11-5-2019
I am Amazed
11-1-2019
All in One Morning
11-11-2019
Great Deal
11-11-2019
Outstanding Service
11-7-2019
Great Place
11-13-2019
Service is Outstanding
11-28-2019
"Fixed Right, First Time" Repair
11-26-2019
Really Good Guy
12-4-2019
Great experience!
12-4-2019
Trusted Dealership
12-4-2019
Thank you!
12-11-2019
Best Buying Experience Ever
12-12-2019
Very nice place to wait...
11-18-2019
Staff was very friendly
11-12-2019
Read More